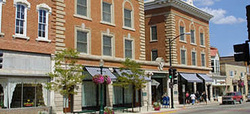 Roger and I teach a Couples Class in February at the Vesterheim Museum
​in the lovely town of Decorah IA
Roger teaches how to carve a Band Loom, I teach how to weave on a loom.
Tradition in Norway tells of how a young man carves a special loom for his sweetheart. If she accepts his loom, they marry and live happily ever after. If she refuses, he must carve a new one for the next girl!
Come and participate in our Norwegian tradition. What a lovely way to spend Valentines Day weekend!

http://vesterheim.org/ Folk Art School

Interested in setting up a couples class where you live? Contact us to set up a special weekend of creative
one-of-a-kind fun!
​
---
Check out my Pinterest page for wonderful examples of Weavings and old Tape Looms...


Please contact me if you have a group who would like a weaving class or demonstration. Please see information below.
Tape Loom Weaving... Simplified.... The Book
A simplified version of Tape Loom Weaving.
Basics... how to make the simple loom, how much warp to cut, how to set up patterns and how to weave.
Suggested uses of tapes, bands and lots of color illustrations. 68 pages, 8 1/2 x 8 1/2 spiral bound for convenience.

This is a historical, simple, portable way of weaving with many modern day uses, suspenders, belts, guitar straps, curtain ties, bags, headbands and much more.


Looking forward to sharing weaving with folks this new year... 2016!
I have become engrossed in weaving... in particular
Tape and Band Loom Weaving.

So much so, that I have written a simple to follow book
on the History of this ancient craft in Early America, English versions and Scandinavian bands as well.

"Tape Loom Weaving... Simplified by Regina Britton"

I attend and demonstrate at many Sheep, Wool and Fiber Festivals around the country,
see demonstration page for 2015 events.

link into my Facebook pages.... East Knoll Pottery
& East Knoll Tape Loom Weaving



Click on photos for a larger view
Tape Loom Weaving... Simplified $19.95 plus $5 shipping
You can purchase the book by card or paypal through my contact page, or send check:
c/o East Knoll, 46 Albrecht Road, Torrington CT 06790
History of Tape Looms:
A Tape, Band or Gate loom is a simple, portable, rigid heddle loom.

Tape Looms are centuries old, invented for the purpose of making narrow bands of fabric. Before the invention of zippers and Velcro, everyone needed a narrow piece of fabric that was strong, practical and attractive to tie aprons, hats, clothing, bags, suspenders, belts, seam binding, cording, guitar and banjo straps, curtain tie backs, dog collars, leashes, head bands, garters and trim.

Most countries around the world used these simple rigid heddle looms to make narrow tapes in a variety of colors and patterns. The Eiteljorg Museum in Indianapolis, IN has a nicely carved tape loom, middle 19th century, by the Great Lakes Indians.

The small looms were made in many shapes and designs...

Paddle looms and gate looms will be available at my demonstrations and shows.


Tape Loom Weaving Classes:
Tape Loom Classes

Learn this ancient art of weaving
… on a loom so simple that any age can participate
… on a loom so portable it can be hung on a way when not in use
… on a loom craft that will fit into any fiber, historical or craft venue
… on a loom that can be made from household materials or elaborately carved works of art
… on a loom that everyone will marvel over...

Weaving Verticle, Horizontal, Comb, Checks, Cording, Fringes
Charting Simple Floats and Pick-Up Patterns
Weaving Simple Floats and Pick-Up Patterns
Chart Conversions
Finishing the Ends
Use of Paddle and Gate Looms
Cotton, Wool and Linen Yarns

Choose from 4 different classes...
Beginners (setting up and weaving stripe patterns)... 2 hours $24 per student,
Advanced ( plain and pick-up pattern instructions)... 4 hours $48 per student, plus $5 material fee
All in one day (everything listed above plus float patterns)...6 hours $72 per student plus $5 material fee
2 day seminar (everything listed above plus pattern drafting, creating your own patterns, and more work time)... 14 hours $168 per student plus $10 material fee
Contact me though my web site contact page
or send for a detailed flyer, East Knoll Pottery, 46 Albrecht Road, Torrington CT 06799
for more info or to set up a class, your place or mine.

Or... Sign up for Class notifications at Shows, Museums, Libraries or Folk Schools around the county, just let me know you are interested on my contact page or see me at events below.

Visit my Blogs at http://reggiesreenactments.blogspot.com/
2016 Classes, Shows, Fairs, Demonstrations & Events




February 13-14 - Loom Weaving Seminar, Vesterheim Museum, Decorah, IA

March 19 -Connecticut Weavers Guild, Glastonbury CT

April 23 - Chancellor's Sheep and Wool Showcase
Clermont State Historic Site, Germantown NY

April 30 - 105th Annual Sheep, Wool & Fiber Festival
Tolland Ag Center, Vernon CT

May 7-8 - Beyer's Choice Craft Show... Chalfont, PA

May 21 - Madison CT Craft Show, Madison CT

May 28-29 - Massachusetts Sheep & Wool Fair
Commington Fairgrounds, Commington MA

June 16-19 - Hennepin Cty Fair - Hamel MN

June 22-26 - Norman Cty Fair - Ada MN

July 6-9 - Aitkin Cty Fair - Aitkin MN

July 13-17 - Madison Cty Fair, Madison NE

July 21-23 - East Otter Tail Cty Fair - Perham MN

July 29-August 6 - Schoharie County Sunshine Fair - Cobleskill NY





August 8-12 - New Jersey State Fair - Augusta NJ

Aug 15-20 - Delaware County Fair, Walton NY

Aug 23-28 - Washington Cty Fair, Greenwich NY

Sept 3-5 - Goshen Fair, Goshen CT

Sept 13 - Massachusetts Fiber Festival,
Commington MA

Sept 16 - Oct 2 - Storrowton Village, Eastern States Exposition, West Springfield MA
100th Years of Fun Centennial Celebration at the Big E ...2016 Come join the fun!
​
Oct 4-9 - Dixie Classic Fair, Winston-Salem NC

Oct 12-23 - South Carolina State Fair, Columbia SC

November 5-6 - New England Fiber Fest, West Springfield MA

November 12 - Harwinton Catholic Church, Harwinton CT

November 19-21 Old Deerfield Craft Fair, Eastern States Expo grounds, West Springfield MA

​New for 2017... We are coming to Florida!
March 16-26 - Collier County Fair - Naples FL