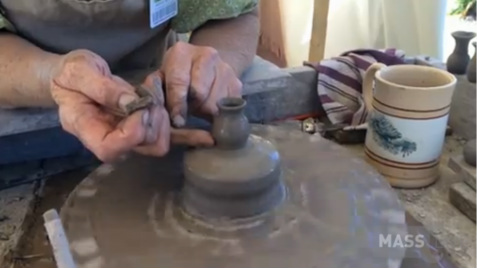 ---
Welcome!


I am currently posting one of a kind items.
If you have any special requests, please let me know.
Thousands of Miniature pots, tiny face jugs, pitchers and bowls, doll house size, mommy pots, Krampus, Trolls and Kobolds, Fairy Garden pottery in a variety of clays and glazes available at my demonstrations tab above.

Show Special.... $4 eachor 3 for $10!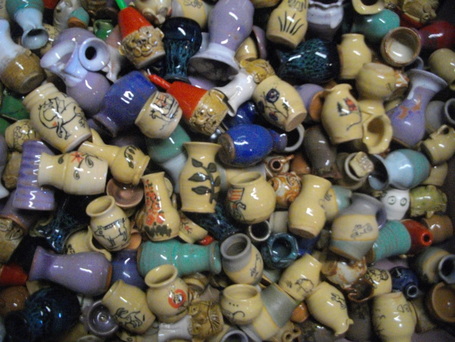 ---

17th -18th century Yellow Ware Import Reproductions
Early American Yellow Ware c. 1800's
Early New England Red Ware 17th-19th century
Face Jugs, Mugs and Steins
Miniature Pottery
Tape/Band Loom Weaving
Rag Rugs
Little Reggie's Dolls
Demonstrations, History, Wares